PHP Programming with OOP and Data Visualization for Software Development by Kevork Krozian ( ebook )

unlimited site licence $199; individual copy $79; student workbook $14

Creating Dynamic Content with PHP and MySQL by Kevork Krozian ( hard copy with DVD )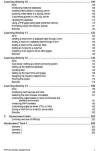 unlimited site license $199; individual copy $49; bulk discounts available.

Introduction to ActionScript 3.0 programming by Kevork Krozian (ebook)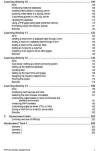 unlimited site license $99; individual copy $29
10 powerful learning activities for the beginning programmer in AS3.0

Consulting services available in the following areas:
1. Curriculum design - Digital Technologies
2. VCE Information Technologies curriculum design and implementation
3. Examination Revision in VCE Software Development
4. Extension programs in IT and Digital Technologies Yr 7 - 12
5. Teacher professional learning - from digitization to elearning, digital technologies and algorithmics.
Email Kevork Krozian at kevork@edulists.com.au for further information